Add reactions
After creating a project you need to add reactions to it. From "Dashboard" click on the name of created project. Every project has its own project dashboard. On top of the page is a "Reactions" tab.
There you can add up to 6 reactions. Fill "Icon" with text or emoji - remember to use a proper value from the "Type" dropdown list. "Label" is a text displayed under reaction.
There are special variables that the widget replaces with value in runtime.
$count - replaced with reactions count
Visual guide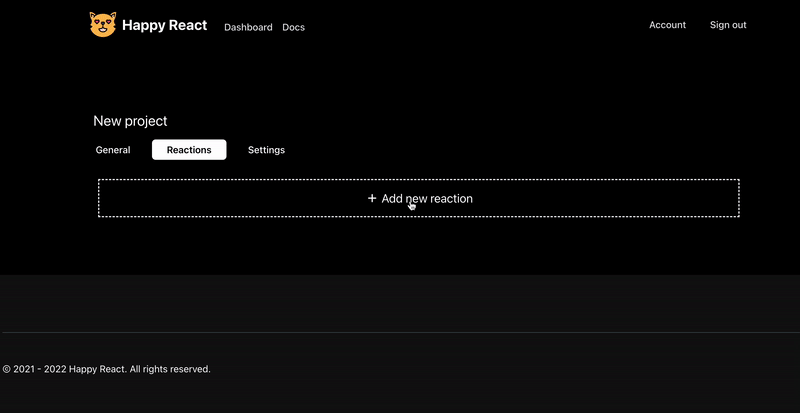 Was this page helpful?