FAQ
Can I use the Happy React commercially?
Yes, you can use it both in non-commercial and commercial projects. You can use the widget as long as "Powered by Happy React" is visible.
When for some reason you want to get rid of the "Powered by" text please contact at hi[at]happyreact.com. We can disable it when you provide similar text on a different part of the website where you display the widget.
How to find the domain for whitelisiting
Open browser devtools. Check the Origin header in the request widget makes to https://app.happyreact.com to find what domain you should put in the whitelist.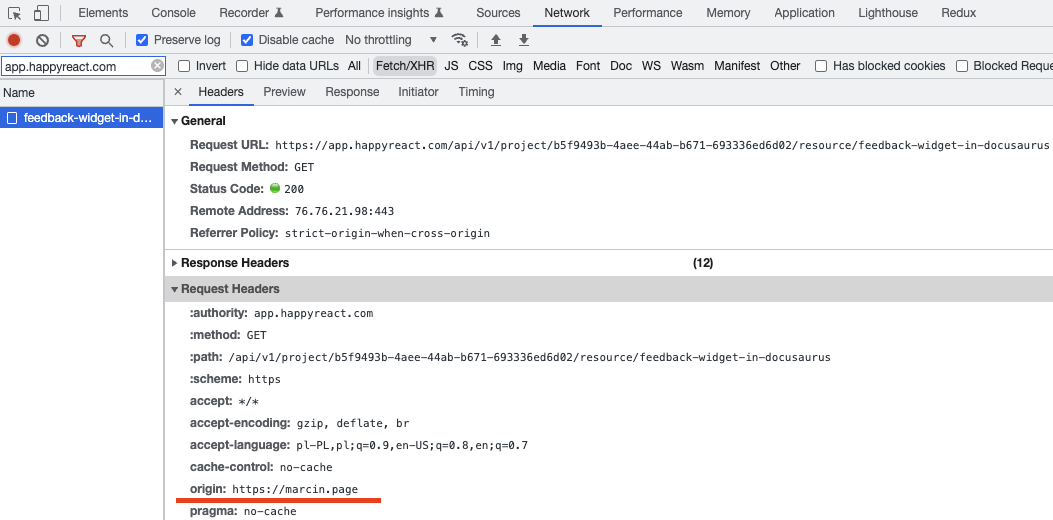 Was this page helpful?